Icelandic Adventure is a family run Tour Operator and Destination Management specialist built on wilderness experience and enthusiasm to share it with you. Our primary goal is to help our visitors experience a real Icelandic adventure local style.
We achieve this by delivering a friendly, personal and professional service while we are all having the time of our lives at the same time. Our guides are professionals with years of outdoors experience as well as cheerful and knowledgeable storytellers.
From adventurous glacier sightseeing to awe-inspiring landscapes, your professional guide will be there to ensure the best possible experience. Our collection of private tours include popular destinations in Iceland as well as more private sights and personal favorites.
Please contact us for customized tours!
.
An Authentic Icelandic Experience
baddi70
2019-11-03T20:59:46+00:00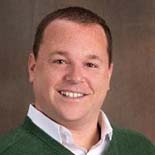 "My wife and I were referred to Baddi by a friend of hers at work. We had the absolute BEST time on our day with Baddi. We went our on a tour that began the night before with looking for the Northern Lights, Baddi new exactly where to go, and we were the ONLY ones up on this mountain. We saw them, and it was unreal. His knowledge of the local landscape was most impressive. He literally navigated up the side of a mountain with his monster jeep. The next day we went out offraoding on a glacier with a snowmobile ride mixed in! My wife and I have travelled fairly extensively, and without a doubt, Baddi was the best tourguide we have had. He made it fun, personaable, and exciting from beginning to end. I highly recommend him and his company."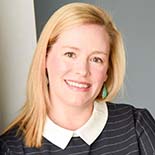 "We hired Baddi in November 2008 to take us on a private adventure tour in Southeast Iceland. We didn't know what to expect but have heard great things about super jeep tours. The experience was BEYOND our expectations! We went snowmobiling on a glacier, saw impressive waterfalls and geysers, viewed the Mid-Atlantic Ridge on the surface (you can actually stand between North America and Eurasia) and watched the spectacular northern lights all in one day! We felt like true Icelanders riding around in the jeep, climbing mountains, crossing rivers and driving through deep snow and ice. If you're seeking a true Icelandic experience that is unforgettable, hire Baddi!"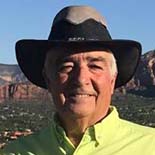 "Mr. Jonsson is an enthusiastic Icelander. The love and joy he feels for his homeland is transmitted through the tours he gives and the stories he tells in showing the wonders of Iceland. I have had many guides in different parts of the world and I would rate my experience with Baddi among the very best. I recommend him without hesitation."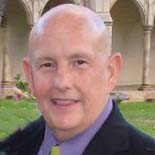 "Baddi was a great host and he turned my dream of visiting Iceland into a wonderful memory. I couldn't offer any higher praise."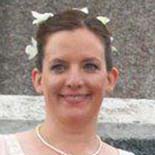 "I was a member of an all day tour in Iceland in 2007, I found Baddi to be highly personable, knowledgeable and stopped during the trip whenever we as a group foudn something to look at and he did not rush us through the sites on the all day tour; I woudl travel with him again and do intend to in the next year or two on my next visit to Iceland. A trip in his marvellous jeep is a great experience in itself."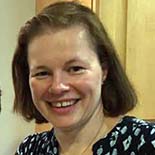 "Baddi was recommended to me by a friend who had recently been to Iceland and had done an adventure tour with him. Her recommendation didn't do him justice, we had an amazing time! Baddi was punctual, extremely personable, tailored the tour to our interests (lots of off-roading and finding the Northern Lights), and our time with him was the highlight of our trip to Iceland. Anyone looking for a true adventure and to really get a great personal Icelandic experience, Baddi should be your first contact!"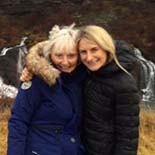 "Although the trip lasted over eight hours the day flew by and when we were dropped off at our hotel we agreed that it was a day to remember, made so pleasant and informative by Baddi. Using this company for a tailor made excursion is obviously slightly more expensive than a standard coach trip, but the value of it is immeasurable and the best way to get to know the "real" Iceland."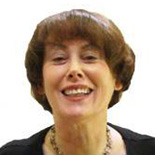 "During a recent visit to Iceland, I took a day out from a very short visit to do a coach tour of the Golden Circle with Baddi. It was the best thing I could have done. Over the space of six hours or so I gained an understanding and appreciation of this fascinating country that I could never have imagined possible in such a relatively short time. I was, for several years, the external examiner for national tour guide examinations in my own country. I can honestly say that I have seldom encountered such a superb guide."
A few extra memorable days with newly made friends
Please follow us on Instagram and Facebook.
(The links are in the footer)